Typora-D42ker-GitHub-theme
A darker Github Dark theme for Typora Markdown Editor.
Notes
Designed and tested on Windows (include styles for Windows unibody style).

Not fully tested, but should work for Linux/macOS.

Darker & 0 saturation background.
Red accent color.
Better CodeMirror style.
Many detail polished.
Screenshots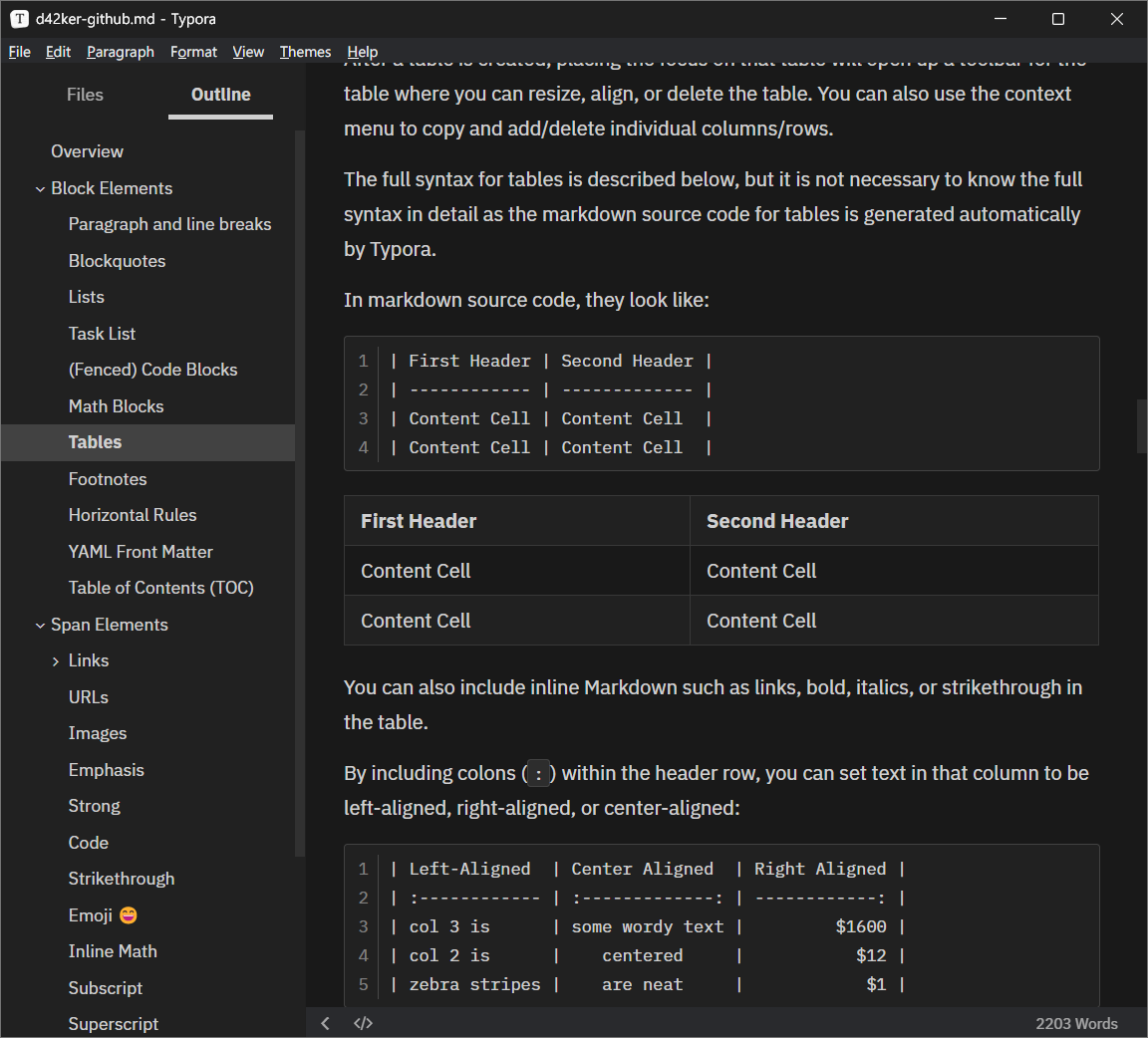 Install
Download this repo;
Open Typora Theme Folder;

File > Preferences… > Appearence (scroll down) > Open Theme Folder.

Copy and paste the .css file in to the Theme Folder just opened;
Select D42ker Github to apply.